ADVERTISEMENTS
A beta version Firefox 3 is out in the wild. Installed it, tried it today. A lot of improvements have been made, according to the announcement at Mozilla, so took it for a test ride.
Firefox 3 Beta 1 does not support most add-ons that you may be using, so install it only if you want to experience the new features and get ready to thrive without the addons.
Now, here's the review. For your note, I won't be going much into the technical details, just a neat review of what I saw as a user.
Interface
The Firefox interface does have subtle changes in this beta version. A bit more sharp tabs, and light colours. Vista users will notice a big change: Firefox menus integrate with the OS GUI.
Better Security?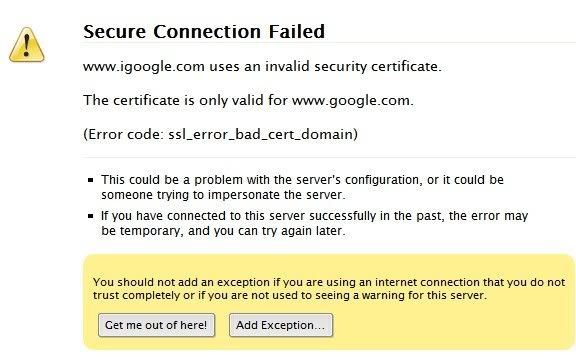 'Stricter SSL error pages' is how they mention it in the release note, and things were different while trying to access protected pages. Like for example, I was given a warning that was more loud (that it usually happens with Firefox 2) when I tried to access the Google AdSense page, that the security certificate is invalid.
Still consuming huge memory?!
The Firefox Developer team has spent a lot of time ironing out the bugs in the software. Initial reactions are mixed. Some say there've been great improvements whereas Duncan at TechCrunch says Firefox 3 still sucks huge memory.
On my PC, Firefox usually crashes when several tabs are open, especially tabs of Digg.com stories. So, I decided to give it a shot. With around 15 tabs open, Firefox was still eating up a lot of memory – around 108 MB when I checked.
But thank God it did not crash. Firefox usually crashed in such a situation, but this one didn't. But there were chances.
Download Manager
Little improvements from the view of a user.  A resume/pause button, and a cancel button. Additionally, there's a nifty search box on the Downloads window, quite useful if you have long queues. Resume downloads even if you've restarted the browser. This still will not replace the DownThemAll addon that I regularly use.
One Click Info
A favicon on the address bar is no longer just a favicon. There's more to it – click on it, get more details – does the site use cookies, certificates did you visit the site before today, have you saved any passwords for the site – all from one single window.
Malware Attack Warning
Very very useful, but do they have a large database of suspicious sites is the question. When trying to access a site that's suspicious, a big red page opens up warning you about the site. Something that'll benefit us all, I believe.
Disabling Plugins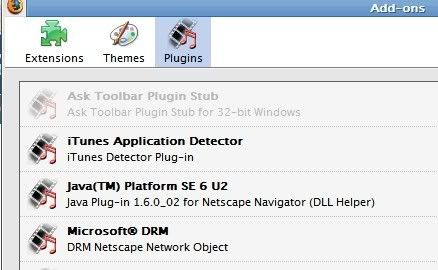 You can disable individual plugins, using the improved add-ons window
Improved Passwords Management
No dialog box. An info bar on top of the window. Saves a few seconds.
Improvements in Bookmarking
Ok, I'll not be talking about this since I don't really use this one much, thanks to del.icio.us. So here's a note from the official site talking about the new and improved bookmarks management in Firefox 3:
* Star button: quickly add bookmarks from the location bar with a single click; a second click lets you file and tag them.
* Tags: associate keywords with your bookmarks to sort them by topic.
* Location bar & auto-complete: type the title or tag of a page in the location bar to quickly find the site you were looking for in your history; favicons, bookmark, and tag indicators help you see where results are coming from.
* Smart Places Folder: quickly access your recently bookmarked and tagged pages, as well as you more frequently visited pages with the new smart places folder on your bookmark toolbar.
* Bookmarks and History Organizer: advanced search of your history and bookmarks with multiple views and smart folders to store your frequent searches.
* Web-based protocol handlers: web applications, such as your favorite webmail provider, can now be used instead of desktop applications for handling mailto: links from other sites. Similar support is available for other protocols (Web applications will have to first enable this by registering as handlers with Firefox).
* Easy to use Download Actions: a new Applications preferences pane provides a better UI for configuring handlers for various file types and protocol schemes.
Final Note
Overall, Firefox 3 is definitely a big improvement over Firefox 2. More valuable features have been added, and it looks like they're listening to users. All I can hope is that memory leak issues are fully resolved when Firefox 3 comes out of beta.
You can download Firefox 3 Beta 1 from this page.
What are your views?